---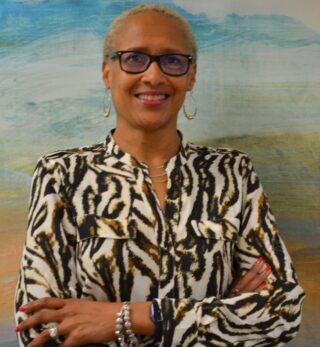 Dear ChesPenn Friends,
Can you believe ChesPenn has had its doors open for 50 years?
I guess time really does fly when you're having fun!
Time is also our most valuable asset, and we often take it for granted. When was the last time you told someone how much you appreciate them? I want to let you in on a little secret: WE could not have made it this far without YOU. Who's "You"? Our wonderful staff, funders, volunteer board, and supporters.  You need to know that, and you need to hear that from me…because there would be no ChesPenn without any of you. Through all the trials and triumphs – WE are because of YOU.
It all began in 1973 with Dr. Barr approaching Dr. Rekha Yagnik with the opportunity to provide health care services to the underserved children of Chester PA. On her first day, working in a double wide trailer on the corner of 7th and Tilghman Street in Chester along with just one nurse and a receptionist, Dr. Yagnik saw 11 pediatric patients.
From what started in a double wide trailer we are now a network of three community health centers: two in Delaware County, and one in Chester County, that provides care for over 14,000 patients per year. In addition, we partner with Crozer/Prospect Health to provide OB/GYN, and Family Medicine residency programs, training the next generation of health care providers.
We continue to explore new ways to meet the complex needs of the communities we serve, including expanding access to behavioral health, improving birth outcomes, and developing additional dental services. We are building alliances and with neighboring colleges, universities, and technology schools so we can increase pathways into public health, and foster training opportunities for staff, we want to invest in our most important asset – our staff and training the next generation of healthcare workers. We are looking for opportunities to build on our relationships with civic leaders, and connecting with community philanthropists in support of building a healthier and stronger society for no one does anything alone.
I want to say "thank you." To the ones who helped get ChesPenn off the ground 50 years ago, the current staff who allow us to still serve our community today with professionalism and compassion, and to our donors who have generously supported us and continue to support us in our efforts to be an accessible integrated health care resource to our local communities.
I can picture Dr. Yagnik smiling from ea r to ear, knowing that her "pride and joy" – her humble little clinic – has reached its 50th milestone year. WE are because of YOU.
Cheers to 50 more years!!
Susan Harris McGovern
President and CEO
---