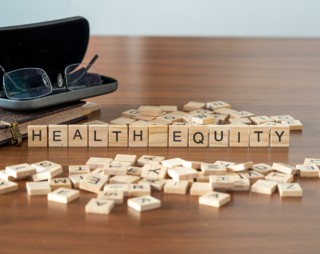 Since February, ChesPenn has participated with seven other Chester County nonprofit organizations in the Nonprofit Justice and Equity Institute under the leadership of the Alliance for Health Equity.  After months of great facilitation by The Tammy Dowley-Blackman Group, LLC, we are wrapping up this month with a draft plan to review our diversity, equity, inclusion, and belonging policies and practices.
In many ways, health equity is encoded into the DNA of Community Health Centers.  According to the Health Resources and Services Administration (HRSA), we are "community-based and patient-directed organizations that deliver comprehensive, culturally competent, high-quality primary health care services to the nation's most vulnerable individuals and families, including people experiencing homelessness, agricultural workers, residents of public housing, and veterans."  We are mandated to remove barriers to care, including those created by income, race, ethnicity, ability, and sexual orientation or gender identity.  Half of our board members are ChesPenn patients, bringing our patients' voices right into the boardroom.
But health equity is about more than making sure everyone can see a doctor or dentist. It's about creating a supportive, psychologically safe environment for everyone who comes in the door – regardless of their color, culture, abilities, how they identify, or whom they love.  It's about knowing what each patient needs and how they personally access healthcare.  And it's about knowing how to direct them to other support systems such as housing, food, and utility support.  Not only that, but equity, inclusion, and belonging begin at home.  Employees who feel respected and included are better able to provide the same care and consideration to patients.
To quote AHE's President and CEO, Vanessa Briggs, " If ever there is a time to stay the course to change how nonprofits reduce health disparities, the time is now.  The hospital closure of Tower Health Brandywine Hosptial has unequally impacted access to care and the ongoing rise in mental health conditions, particularly among Black, Indigenous, and people of color (BIPOC), who suffer disproportionately compared to other low income racial/ethnic groups. At The Alliance for Health Equity we proudly piloted The Nonprofit Justice and Equity Institute with our first cohort and look forward to our learnings to assist the nonprofit sector get at root causes of injustice and inequities to improve the overall health of marginalized and vulnerable populations."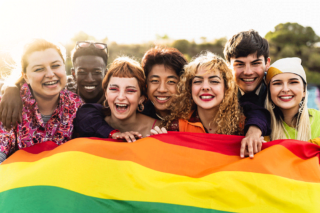 We are grateful to the Alliance for Health Equity for creating the Nonprofit Justice and Equity Institute and giving us a platform to explore with our peers how we can continue to develop an intentional culture of equity, inclusion.