As a Federally Qualified Health Center, it is our mission to ensure that patients have access to health care regardless of ability to pay.
We accept Medicaid, CHIP, Medicare, and most private insurance. If your insurance has a co-payment, you will be asked to pay that at the time of service. Patients with insurance and with income under 200% of the Federal Poverty Guidelines may be eligible for a discount on your co-pays.
ChesPenn's social service staff can assist you in enrolling in Medicaid and the PA Health Insurance Marketplace if you are eligible.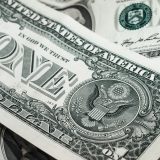 For patients without insurance, we offer a sliding fee scale based on income and family size. In order to use the Sliding Fee Discount Program, new patients will be asked to complete an application. Click here for more information on the Sliding Fee Discount Program and for an application.
Also, uninsured persons who are HIV-positive will receive care at ChesPenn on a sliding-fee scale through funding from a Ryan White Grant.