---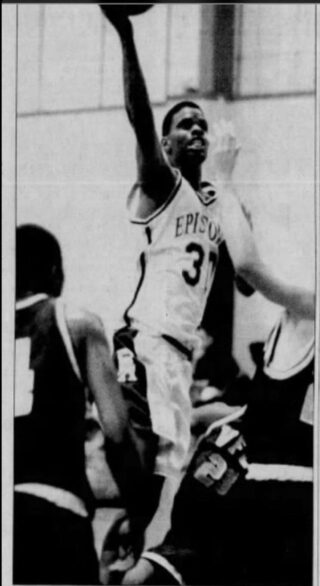 Mention the name John Phillips to a fan of high school basketball in Philadelphia, and you'll get a knowing smile.  John is a legend in the Inter-Academic, or Inter-Ac, League.  For 21 years, the Episcopal Academy alumnus held the scoring record in the league with 2,075 career points.  After high school, he went on to college and later became Assistant Principal of Philadelphia's Crossroads Accelerated Academy.
In 2015 John passed out at work and after being rushed to the hospital he learned that he had type 2 diabetes. John was shocked.  He wasn't overweight, and aside from a love of fruit juice his nutritional choices were reasonably healthy.  What he didn't know was that Black adults are twice as likely to develop type 2 diabetes as white adults.
Diabetes can be stealthy.  Many patients have no symptoms, or their symptoms may be so minor they assume they're unimportant – until they become truly ill.  When John was seen in the emergency room his blood sugar level was 600mg/dl – more than six times the normal level – pushing him into a diabetic coma.
Before his health crisis, John had avoided seeing the doctor for the most part. He hadn't had a physical or any lab tests since his high school days. Mistrust of the medical profession is common in the Black community and not without reason.  Studies show far too many instances of undertreatment of Black patients for pain and of disregard for the physical and emotional toll of racism, community violence, and poverty experienced by many Black people.  One consequence of this troubled relationship is that too often Black men, women, and even children experience poor health outcomes that could be avoided.
---