Remembering… Black History and Health Equity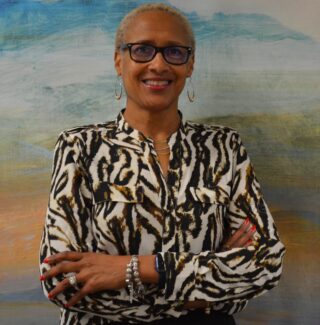 "If access to health care is considered a human right, who is considered human enough to have the right?"
                                                                                           Paul Farmer 
Black History Month is designated to honoring the legacies of Native, African Americans and other people of color who actively had significant roles in examining how disparities and injustices uniquely affect our communities and who gave a strong voice to the voiceless that eventually was heard all the way to our nation's capital, demanding change towards transformative justice for all. Change includes an increasing awareness of the intersections between historical and contemporary movements for social justice and our mission to be a source of care for communities affected by various illnesses that include mental health conditions.
On March 25, 1966, in Chicago at a press conference before his speech at the second convention of the Medical Committee for Human Rights (MCHR), Dr. Martin Luther King, Jr. said: "We are concerned about the constant use of federal funds to support this most notorious expression of segregation. Of all the forms of inequality, injustice in health is the most shocking and the most inhuman because it often results in physical death."
Dr. King's radical compassion resonates in Ross Gay's new collection of essays entitled Inciting Joy, where he writes "To be without health care, and so often to be without health, is violence, it is abnormal (even if it is the norm) . . ." As we know, health inequity is just one manifestation of the structural violence of racialized injustice that Dr. King found morally objectionable and challenged our society to address through a revolution of values and a radical restructuring of the American political economy.
Every day, as professionals in the field of healthcare, we bear witness to the unsettling consequences of racial injustice among the patients and communities we serve. In honor of ChesPenn' s 50th anniversary, I am honored to acknowledge Dr. Yagnik, as a pioneering woman of color who embodied Dr. King's call for equality to be extended to all citizens. Dr. Yagnik was a stellar example of Gandhi's message "Be the change you wish to see in the world" when she was asked to be the first pediatrician at the nurse-run Children's Clinic of Chester and Vicinity in 1973.
Dr. Yagnik partnered with nurse Judy Gaberu, followed by nurses Sally Helm and Sandy Gallagher during her years of service as a medical professional. Dr. Yagnik could have practiced medicine at any prestigious hospital or opened a medical office in an affluent suburb, but instead, she chose a trailer offering medical services for disadvantaged children in Chester, PA. As a changemaker, it meant she didn't waste time in her storied career of improving healthcare for children and growing our facilities as we know today as ChesPenn.
The decade of the 1970s is known as the beginning of the post-civil rights movement era where many people of color were making great strides in politics, business, and academia. Dr. Yagnik removed employment and treatment barriers for many people of color in our community therefore changing an ongoing discrimination within the healthcare system. Racism disproportionately shapes the environment and lived experiences of underserved communities, negatively influencing both their risk of heart disease, diabetes, cancer, asthma, and access to behavioral health services. The 21st century legacy of King's courage, sacrifice, and work is that we have a social responsibility to "raise the conscience of the nation" to end this shocking and inhuman injustice.
So, as we appropriately acknowledge Black History Month, we must also be intellectually honest about staying conscientious about serving underserved communities. Let us commit to Dr. Yagnik's legacy of challenging racial injustice by working toward solutions to providing quality healthcare to the communities we serve.
Solidarity in raising consciousness,
Susan Harris McGovern
President and CEO