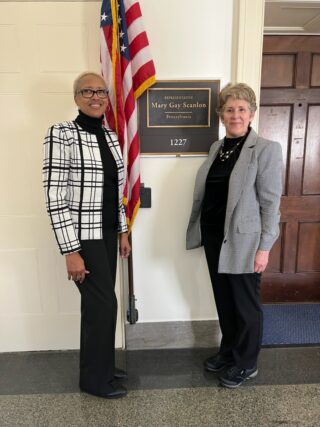 Each year the National Association of Community Health Centers organizes legislative visits in Washington, DC for its members.  Representatives from community health centers are encouraged to meet with their Senators, Representatives, and/or their staff in order to foster strong relationships and make sure legislators understand the issues surrounding delivery of community health.
These visits give us a chance to thank our legislators for the consistent support Congress has shown for continued funding of community health centers.  We are also able to advocate for programs that are important to us and our patients, such as the 340b prescription drug program that provides low cost medication to uninsured patients as well as funding to community health centers participating in the program.
This year ChesPenn CEO Susan Harris McGovern and Director of Grants, Data, and Project Management Karen Breitmayer visited with Emma Zafran in Representative Chrissy Houlahan's office and with Representative Mary Gay Scanlon and her staff.