Celebrating Social Workers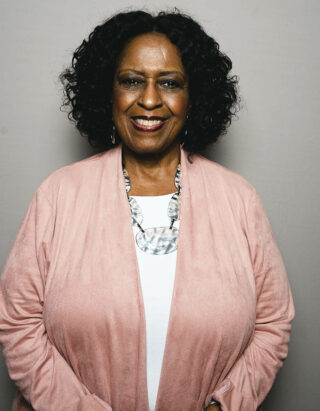 Wednesday, March 15 is World Social Worker Day. As we look forward to recognizing our Social Services staff, we're reflecting on all they do to support our patients and our health centers.
Sheila Church, ChesPenn's Director of Patient and Community Services (pictured right), shared this definition of a social worker: "a person who is in a position to help an individual or family address concerns." Those concerns can cover a broad range of issues from food or housing insecurity to domestic violence or crime victimization or a need for health insurance or home-based healthcare equipment.
ChesPenn's Social Services Coordinators work hand in hand with our healthcare providers to connect patients to community resources that address all of these needs. When providers, medical assistants, or front desk staff uncover patient needs through their conversations, they alert a Social Services Coordinator, who can speak to the patient at the time of the visit or make an appointment to meet at a later time. This integration of social services into the healthcare setting is a powerful tool for improving patient wellbeing.
In addition to providing these critical information and referral services, ChesPenn's Social Services staff go out into the community to fairs and other events to educate and raise awareness about the services we offer. This extension of our community presence beyond the walls of our health center can have a wider impact on the community.
Sheila shared her thoughts about what makes a great social worker: "I believe social services people are born. They have an innate desire to help others. You can train for skills but you can't teach that. We often hire people who come from the community who want to help and are trusted by their neighbors."