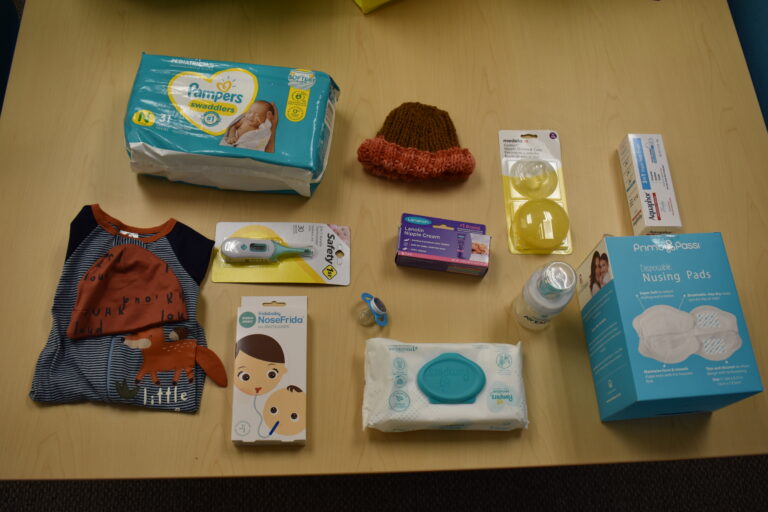 Every month roughly 25 mothers and newborns seek care at ChesPenn Health Services' Center for Family Health at Eastside. Access to quality healthcare is crucial for first-time parents and their babies. Parents need other supplies like diapers, formula, and clothes. The new babies who come to our Eastside site can also find a special surprise from Delaware County community members.
The Social Action Committee of Congregation Beth Israel in Media, PA, provides newborns with a newborn baby bundle bag through their "A Better Start for Babies Success" initiative. Each bag is packed with baby care items and is valued at over $100. These bundles provide moms and their new bundles of joy with necessary materials like bottles, pacifiers, clothes, and diapers. The bags are tailored to give each family the essential equipment to help their babies succeed.
The congregation worked directly with ChesPenn Health Services' pediatric care providers to determine the most needed baby items for the bundles. The ChesPenn pediatric care team members were able to sit down and recommend items for the bundles. Dr. Kai Turner was one of them.
"We had a meeting after the first batch of bundles went out, and we had an opportunity to share some of the things we knew families would really need," said Dr. Turner. Using the input from the ChesPenn care team, the congregation assembled more bags to give these babies the best possible start. With a bit of help from the Beth Israel community and donations from communities around Delaware County, of course.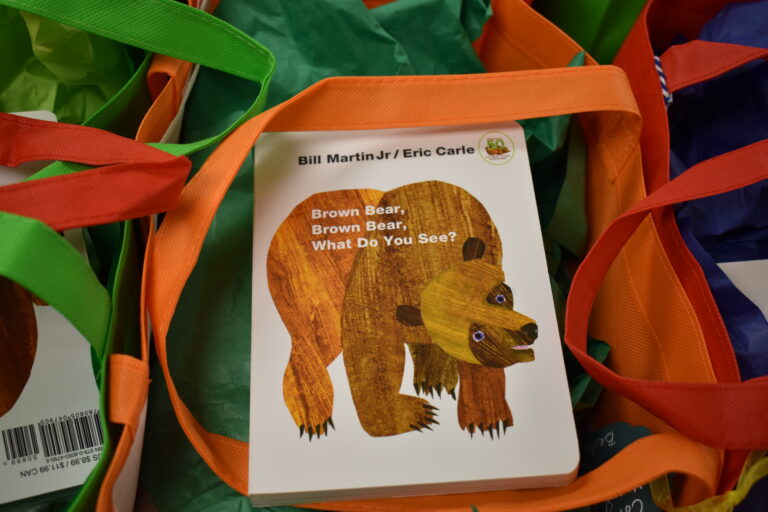 ChesPenn Health Services also includes a board book in each bag to stress the importance of reading. "Parents always get really excited because you hand the baby a board book, and they immediately put it in their mouth. And then they're like, 'No, no, no, it's not for eating.' But this is a totally developmentally appropriate thing," said Dr. Tanner Walsh, another member of the ChesPenn pediatric care team. She continued, "that's why they're made as a board so the baby can put it in their mouth and play with it. It helps parents be able to engage with their baby and help them learn, as well as introduce reading earlier by getting babies familiar with books."
This is the second year that the Center for Family Health at Eastside has received bundles from Congregation Beth Israel. In 2020, the congregation donated 30 bags to Chester families through "A Better Start for Babies." This year, they have donated a total of 72 bags. Of which, 30 bags have been delivered to new families to support their bundles of joy first few weeks of life. "They're a really nice touch at the end of a newborn visit to say, 'Oh, by the way, I have something for you.'", said Dr. Turner, "Families have been really receptive to it and seem genuinely surprised to get something other than us taking care of their baby."