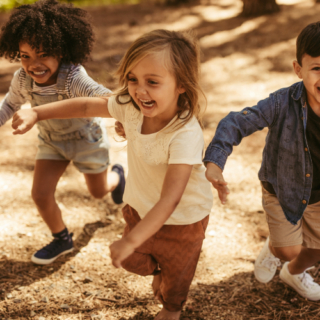 Setting the foundation for healthy habits can be challenging, especially if you have limited resources. It can be difficult to find safe and affordable activities like team sports or group fitness classes to move and have fun. It can be even harder without access to fresh fruits and veggies, clean water, or physical fitness equipment. ChesPenn's Outreach and Enrollment team is helping children in our care overcome those barriers with a new initiative.
What is the new initiative?
---
The ChesPenn Outreach team provided 110 pediatric patients with a $50 gift certificate to gophersport.com so that their families can purchase at-home exercise equipment. CDC data show that people living on lower incomes have a significantly higher risk of obesity than those in higher-income groups. As the COVID-19 pandemic continues, access to equipment for physical fitness is even more challenging for low-income families. Children who are still learning remotely need this equipment to complete their physical education classes. Other children who don't have equipment at home can now have access to resources to continue building healthy habits. Providing school-aged children with these resources will help lay the foundation for a healthier, active lifestyle.
How were the children chosen?
---
ChesPenn selected patients based on a number of factors, like household income and body mass index (BMI). BMI is a formula based on the amount of body fat a person has and factors in variables like height and weight. A high BMI can mean that person is overweight or obese, for instance. This can depend on the BMI percentile along with age and gender. BMI is different for children because they grow at a much faster rate. In a 2017-2018 study done by the CDC, obesity affected 14.4 million children and adolescents between 2-19 years old. Obesity was most prevalent in ages 6-11 at 20.3% and in ages 12-19 at 21.2%.
What can the kids do with the equipment?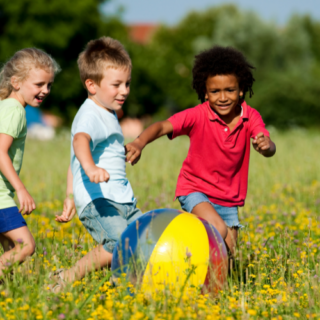 ---
Gopher Sports provides a wide range of equipment and accessories for kids. Items range from kick balls and basketballs to punching bags and pull-up bars. Ultimately, ChesPenn wants to provide these children with safe, fun items that will help get them moving.
What exercises are best for kids?
Anything that moves large groups of muscle for an extended period of time. Think of things like running, jumping, or physical play. Children develop strong muscles naturally because of these aerobic activities. However, muscle-strengthening and bone-strengthening are recommended three times a week by Nemours to help keep them strong. Kids don't need weights at this age but they can use their body weight to help build up strength. Having access to the equipment from Gopher Sports will give the kids something fun and interactive to get them moving.