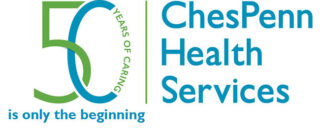 This year, ChesPenn is celebrating our 50th Anniversary. In 1973, Dr. Rekha Yagnik, a young pediatrician who had just completed her residency, opened The Children's Clinic of Chester and Vicinity in a double-wide trailer at the corner of 7th and Tilghman Streets with one nurse and one receptionist to assist her. In 1983 we became ChesPenn Health Services, added adult medical care and dental services, and were awarded FQHC status.
Over the 50 years since that first trailer, we have expanded to three health centers across Delaware and Chester Counties, and we now serve over 15,000 adults and children who would not have access to healthcare without us. We are able to celebrate this wonderful milestone through the work of ChesPenn employees and Board Members past and present, the generosity of donors and community foundations, and most important, the families who have entrusted their wellbeing to us. We can't overstate our gratitude.
While we are proud of our history, we are also looking to the future with plans for growing our capacity to serve and we are developing innovative new approaches to care. With that in mind, the theme for our anniversary is "50 years of Caring Is Only the Beginning."
We invite you to celebrate 50 years of caring for the community with us throughout the year. On June 9, we will be dedicating the building at our Eastside location in Dr. Yagnik's memory. On September 29, we will host a night of magic, music and memories at our Only the Beginning Anniversary Celebration. For sponsorship information on our Celebration, click on the image below.
Stay tuned for more information. and thank you to everyone who has supported us on this epic journey!