Getting to Know Us – David Ruvolo, Compliance Officer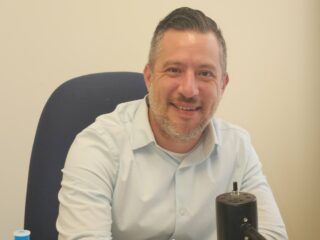 Community health centers are busy, complex places with a lot of moving parts.  The staff at the front desk verify patient insurances and check patients in.  Medical and dental assistants, nurses, and other support staff take vitals and prepare patients to see their physician, dentist, or other healthcare provider.  Health educators and social workers assist patients in meeting some of the challenges that can interfere with their ability to care for themselves or their families.  All of those services are made possible by yet another group of employees working behind the scenes making sure the organization runs smoothly, that we meet our quality goals, and that we follow all of the regulations required by agencies that oversee our work.
David Ruvolo, ChesPenn's new Compliance Officer, is charged with managing the extensive body of regulations that cover safety, privacy, human resources, and our status as a Federally Qualified Health Center.  "Compliance isn't really something that you go to school for," David shared recently.  "Compliance finds you – you start to realize what you really enjoy the work.   When I first started down this path, I was actually the financial lead and a project controller at an advertising agency for their largest client.  What really intrigued me was doing all the reading of the contracts, the scope of work, the policies.  Over time, I found that I really had a knack for it."
David's father was an English teacher and instilled a lifelong love of English in his son.  David himself taught English for a year in South Korea before launching his career in compliance.  His love of language became an asset in his compliance work.  "Like my dad, I was really good at picking out different things and finding solutions through verbal contracts and policies."   He has handled contracts and compliance for several healthcare-related companies.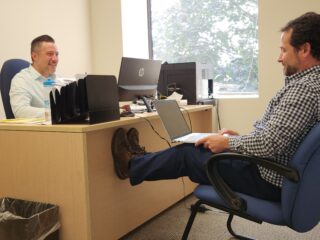 David sees his experience as a teacher as valuable preparation for serving as a compliance officer.  "A lot of what you're doing is really education.  It's not just reading this contract and telling you that I see some issues – it's really communicating to the staff all the time what we need to be doing and why. I'm very excited to start working more closely with the staff.  I want to wash away the idea that compliance is a scary thing."
After working in the for-profit sector, David is excited to be working for a community health center.  His mom worked with children ages 3 to 5 who had special needs, which he describes as "a work of love and joy."  He sees serving at ChesPenn as his own opportunity to do work for underserved communities.  "It makes you want to get up in the morning because you see the difference it makes."