Managing Diabetes Takes Teamwork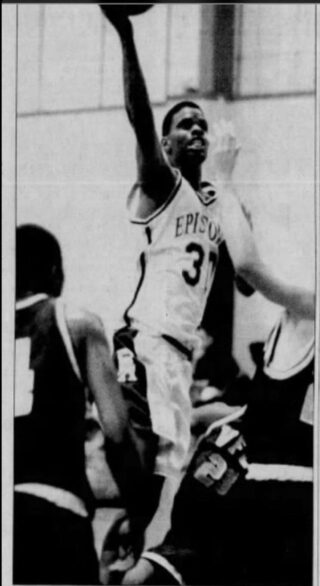 Mention the name John Phillips to a fan of high school basketball in Philadelphia, and you'll get a knowing smile.  John is a legend in the Inter-Academic, or Inter-Ac, League.  For 21 years, the Episcopal Academy alumnus held the scoring record in the league with 2,075 career points.  After high school, he went on to college and later became Assistant Principal of Philadelphia's Crossroads Accelerated Academy.
In 2015 John passed out at work and after being rushed to the hospital he learned that he had type 2 diabetes. John was shocked.  He wasn't overweight, and aside from a love of fruit juice his nutritional choices were reasonably healthy.  What he didn't know was that Black adults are twice as likely to develop type 2 diabetes as white adults.
Diabetes can be stealthy.  Many patients have no symptoms, or their symptoms may be so minor they assume they're unimportant – until they become truly ill.  When John was seen in the emergency room his blood sugar level was 600mg/dl – more than six times the normal level – pushing him into a diabetic coma.
Before his health crisis, John had avoided seeing the doctor for the most part. He hadn't had a physical or any lab tests since his high school days. Mistrust of the medical profession is common in the Black community and not without reason.  Studies show far too many instances of undertreatment of Black patients for pain and of disregard for the physical and emotional toll of racism, community violence, and poverty experienced by many Black people.  One consequence of this troubled relationship is that too often Black men, women, and even children experience poor health outcomes that could be avoided.
John's diagnosis left him depressed and struggling to deal with the dramatic changes he had to make to manage his disease.  He searched for a healthcare home where he would feel supported in this journey.  In 2021 he found ChesPenn's Upper Darby office.  According to John, "It was like home.  Nurse Sue is the bomb.  She fusses if I miss an appointment.  Miss Doris, who greets me when I arrive, always has a pleasant aura about her.  And Dr. Hwang, who has been seeing me for a while, is very informative.  I love this office."
In return, Dr. Hwang shared his admiration for the way John handles his diabetes.  "Mr. Phillips is a great patient who takes his health very seriously. He is always motivated to take all the right steps and work on the recommendations that are shared during office visits. The physician-patient rapport between myself and Mr. Phillips is a humbling reminder to me about what motivates me in family medicine. It's always a pleasure seeing Mr. Phillips in the office."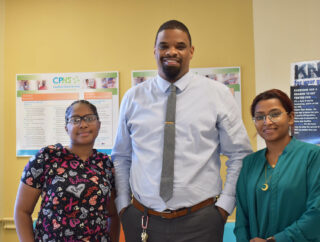 With coaching and support from his new ChesPenn team, John has adapted to his diabetes with the same discipline he brought to the court as a basketball player.  He's traded fruit juice for water and has become very mindful of what he eats.  "I eat a lot of color."  Oatmeal has become a staple for breakfast.  After being benched for a time with an ACL tear, he's getting back to a regular running routine.  Recently he was excited to learn that Dr. Hwang was lowering the dosage of his insulin.  And he's making sure his family benefit from his new approach to nutrition.  He is teaching them what he's learned about a healthy approach to eating.
Asked what he would say to someone who has just received a diabetes diagnosis, he responded, "The first thing I would say is breathe and relax.  Add color to your plate and be mindful of what you put in your body.  Do your homework."  Great advice from an Assistant Principal!