National Minority Health Month – Better Health Through Better Understanding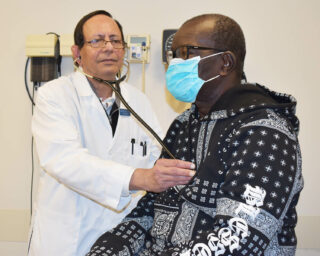 April is National Minority Health Month and this year's theme is Better Health Through Better Understanding.  The Office of Minority Health is advocating for improving health literacy in minority patients, supporting patients whose first language is not English, and understanding the importance of providing culturally and linguistically appropriate services (CLAS).
It's important to know that improving health literacy isn't about placing expectations on patients, but about improving our ability to communicate in ways that are easy for our patients to understand and will encourage them to engage with us.  Some important topics we'll be talking about in the coming month include:
Improving health literacy

.  Approximately 14 percent of the U.S. population has proficient health literacy. Improving health literacy is about providing written information, including forms for patients to complete, in simple, easy to understand language, and in multiple languages where needed.  It's also about taking medical jargon out of conversations with patients, listening to their questions and concerns, and confirming their understanding.  Patients equipped with information they understand can make better decisions about their wellness.

The importance of quality interpretation services. 

Nearly 20 percent of people in the U.S. speak a language other than English at home. Robust interpretation services, in person and/or via telephone and video interpretation, remove barriers to good communication between patients and providers.

Ensuring inclusion and cultural sensitivity among our staff. 

Over 60 percent of racial and ethnic minority patients over the age of 18 believe it is at least somewhat important to visit a health care provider who shares or understands their culture. Training is key, but we are also very proud that we have attracted a highly diverse team of healthcare providers and support staff who reflect our patients' diversity.
We will be continuing our conversation about diversity, health equity, and including through National Minority health Month and beyond into the coming year.  Stay tuned!