Adult Immunizations – Beyond COVID 19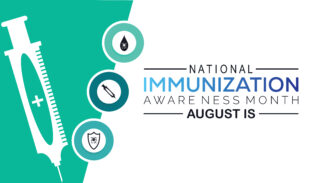 August is National Immunization Awareness Month.  We often think first of children's vaccinations, especially as they are preparing to return to school in September.  However, it's just as important to remember that adults need to keep up with their immunizations as well.
Vaccinations are critical components of routine healthcare for adults. They provide protection against severe illness, disability, and death from 15 different infectious diseases including influenza, pneumonia, whooping cough, shingles, hepatitis A, hepatitis B, HPV-related cancers, tetanus, RSV and COVID-19.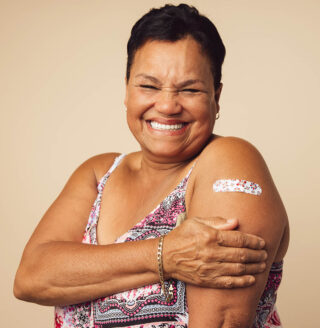 The unfortunate reality is that the majority of adults in the United States are missing routine vaccinations.  The CDC reports that as of 2019, fewer than 45% of the adult population had received all age-appropriate vaccinations.
ChesPenn's Physician Assistant Chelsea Spiegelhalder notes that two important immunizations often overlooked by adults are pneumococcal (pneumonia) and "Tdap" or tetanus, diphtheria, and pertussis (whooping cough) vaccines.  She points out that adults with respiratory problems and older adults are particularly vulnerable to pneumonia, which can become life threatening.  Puncture wounds, especially when they occur outdoors where soil and other contaminants can enter the wound, raise the possibility of contracting tetanus.  Diphtheria and whooping cough are rare today, thanks to routine vaccinations, but outbreaks of whooping cough in particular do occur in institutional settings such as schools and both diseases can be deadly.
The new shingles vaccine is much more effective than the original, so if you've hesitated, now is the time to get protected.  Shingles is extremely painful and can potentially cause serious complications, including pneumonia, hearing problems, blindness and pneumonia.  And the Hepatitis A and B vaccines can prevent debilitating illness, liver damage and even death in some patients.
For more information on the importance of adult immunizations and which vaccines you might need go to https://www.cdc.gov/vaccines/adults/index.html.
Getting vaccinated protects you and protects those you love.